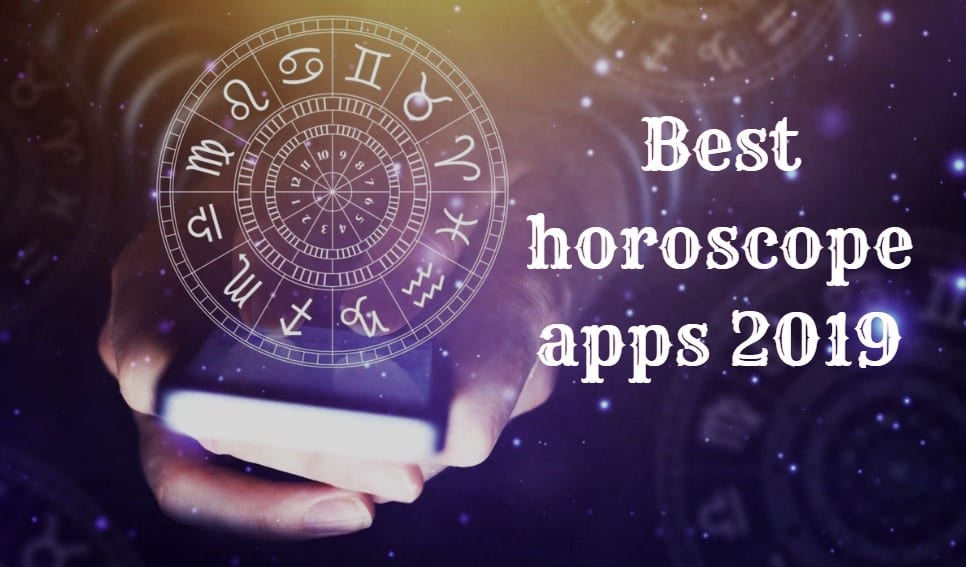 Do you want to consult with the stars in important matters and find out what a new day is for you? Horoscope application will be an excellent advisor in any situation. For you, we have collected 5 best horoscope apps 2019 for every day. If you will not be considered by this list of apps – you should check an extended list of top horoscope apps on the market.
CO-STAR
A personal horoscope from artificial intelligence according to NASA.
Esoteric application Co-Star is considered one of the most popular today. This is due to the combination of astrology, modern design, artificial intelligence and the ability to create a detailed natal chart.
The application is designed to draw natal charts, poetic daily Astro forecasts and compatibility horoscopes. The tool uses artificial intelligence.
All that the user needs to do is enter data about the time and place of his birth. You can add other people's data to Co-Star to read their horoscopes and study compatibility with them. But this is already a paid feature. By the way, the application receives data on the position of the planets from NASA and takes into account in its forecasts not only the position of the Sun.
THE DAILY HOROSCOPE
The astrological forecast for all zodiac signs can be read for today, tomorrow, a week in advance, and even for a whole year from your smartphone.
As a result, you are able to find out what awaits you in the future, what surprises are in store for you today, what and who should be avoided. Moreover, you may learn where it is better to put all your strength into and what you should pay attention to. These and many other questions will be answered by the stars in the Daily Horoscope application. Certainly, the horoscope today will warn you of impending troubles, as well as tell you about successful events, for instance.
daily horoscope provides a daily forecast for all zodiacs;
check character compatibility;
read the description of the mark;
configure notification of new forecasts;
horoscope for today, horoscope for tomorrow, horoscope for the month ahead;
Chinese horoscope;
Druid horoscope;
personal background settings.
ASTROMATRIX
Basic, but multi-functional astrological application made by the efforts of the site of the same name. You need to enter the date and time of your birth in it, but for forecasts, it takes into account only the position of the Sun. Based on these data, Asrtomatrix gives the user a horoscope for a day or a month.
In addition to horoscopes, in the application, you can see the phases of the moon, the location of the planets, compatibility with another person, the calendar of retrogrades, and even make the layout of the tarot.
The application has a lot of praise from those who are versed in astrology.
DAILY ZODIAC HOROSCOPE
This is a daily horoscope for any zodiac sign. Get the exact horoscope with a detailed description for today, tomorrow, week, month. To do this, you only need to indicate your date of birth. To find out even more information, click on the big picture of the zodiac sign. As a result, you can read more about your sign and what awaits you in your career, love relationships and much more.
Also in the application, there is a Love horoscope, compatibility horoscope. Just select the zodiac sign of the person who interests you to find out how compatible you are with different criteria. In addition, users can watch horoscopes for any signs of the zodiac, read thematic articles and receive notifications at a convenient time.
TIME NOMAD
This is an interactive application for an astrologer of any level, from student to professional. Time Nomad is equipped with unique and freely customizable tools for building astrological charts and forecasts. The application is 100% anonymous, all personal data is stored on your iCloud and automatically synchronized between your gadgets.
Main functions:
· rich set of interactive screens;
· flexible adjustment of the displayed information;
· a dashboard with many components – the moon phase, solar and lunar returns, the moon without a course, retrograde planets and many others;
· real-time for any geographical location;
· super-convenient widget with an astrological chart on your home or locked screen;
· calendar of upcoming astrological and astronomical events;
· map of the solar system;
· astrological natal chart;
· transits, synastry and composite map and much more.
If you believe in the power of the moon and stars, then look for exactly your horoscope application. Choose the one which will contain all the information you are interested in. Perhaps it will be able to save you about many wrong actions in life.